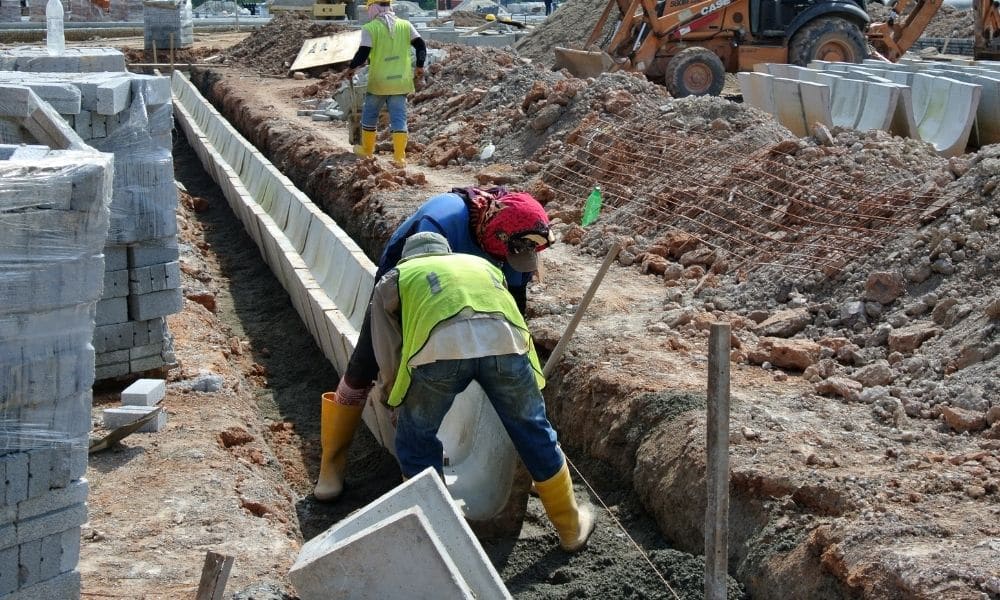 Heavy runoff destroys whatever is in its path, including landscaping, driveways, roadways, and even machinery when in a manufacturing facility or warehouse. In this article we'll look at the five ways a quality trench drain controls heavy runoff to keep areas safe and clean.
Better Driveways and Parking Lots
Any driveway, whether residential or commercial, as well as a parking lot, needs protection from excess water and heavy runoff. The trench drain is the best solution to prevent both.
When storm water has nowhere to go, it collects on the driveway or parking lot. This happens due to poor drainage, a slope in the wrong direction, or no slope at all. The trench drain directs water away from driveways and parking lots, preventing damage such as cracks in the asphalt or concrete, water in a garage or other building, and eventually damage to the foundation.
Protect the Highway
Using catch basins, trench drain channels, and grates, highways and drivers are protected from heavy runoff and excess surface water. Without drainage, this excess water leads to dangerous road conditions for drivers, possible flooding, and damage to the roadway.
Improve Landscaping
Landscaping on residential and commercial properties is destroyed when there isn't a useful drainage system in place. Let's look at a list of what happens when heavy runoff and excess water take over landscaping:
Eroded soil
Unhealthy plants
Dead grass
Mushy areas
Foul odors
Insect infestation
Using a trench drain system allows the runoff and excess surface water to flow in the right direction and away from the landscaping.
Warehouses and Manufacturing
Heavy runoff doesn't only exist through Mother Nature. Industries using manufacturing facilities and warehouses experience heavy runoff when cleaning large areas and equipment. Those areas need protection from the excess water; a trench drainage system does the job. The trench drain gives the runoff a place to go, away from the building, foundation, machinery, and employees.
Trench drains are also used in industry for protection from chemical spills or to keep chemicals separate from the water system.
Safer Sidewalks
Trench drains are designed to direct water away from sidewalks to keep pedestrians safe. Without drainage, we couldn't safely walk on a sidewalk during or shortly after heavy rainfall. When sidewalk areas are well-designed, a trench drain system is included. The next time you take a walk, you'll notice grates in some areas near the base of the sidewalk. Those are your community's trench drains at work.
We hope you've gained an understanding of the five ways a quality trench drain controls heavy runoff. When drainage is under control, people, land, and buildings are protected.
ABT is the leader in quality trench drain systems. We offer highway drainage solutions as well as all other drainage solutions, from small residential needs to large commercial projects. Contact ABT to find the right drainage solution for your property.