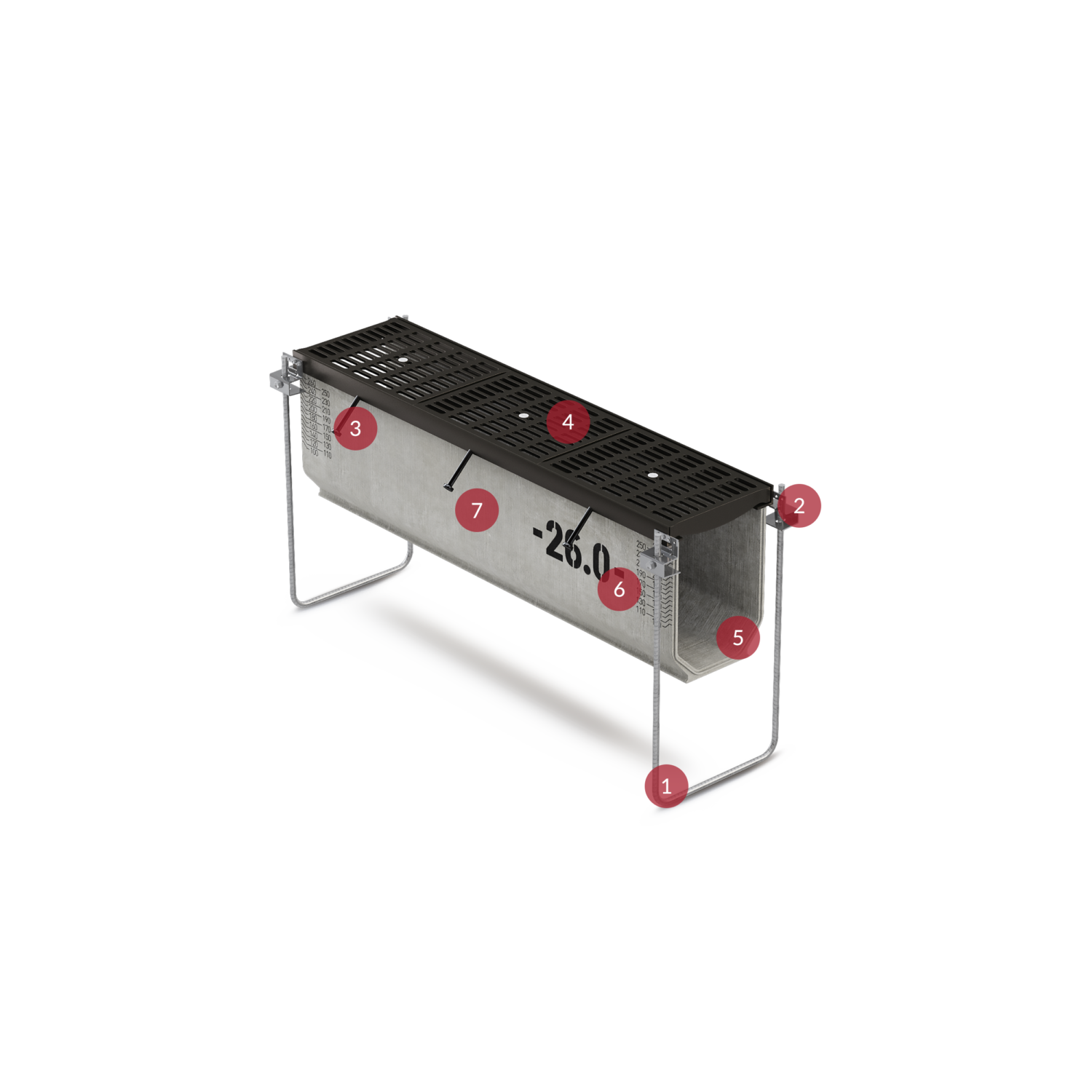 U-Leg
No-float U-Legs eliminate subgrade barrier penetration common with most competitors systems and the concrete anchoring slab holds the forming system firmly in place.
Adjustable Rail Clamp
The adjustable clamp allows the formwork to be micro-adjusted once the anchoring slab is poured over the bottom of the u-legs and prevents uneven joints.
Anchor Studs
Welded concrete studs independently anchor the frame into the surrounding concrete delivering structural load transfer and maximum service life.
Grate Options
With almost 100 grate options available, we can help you select a grate with the right size, strength, style, and corrosion resistance for your application.
Tongue and Goove Joints
High precision tongue and groove joints for positive alignment and superior joint with any requisite sealant.
Numeric Labeling
PDX channels feature a numeric label to make installation easy and simple.
Polymer Concrete
All PDX channels are available in two polymer concrete formulations. Both offer superior strength and durability over alternative materials. All PolyDrain Polyester channels are UL classified.