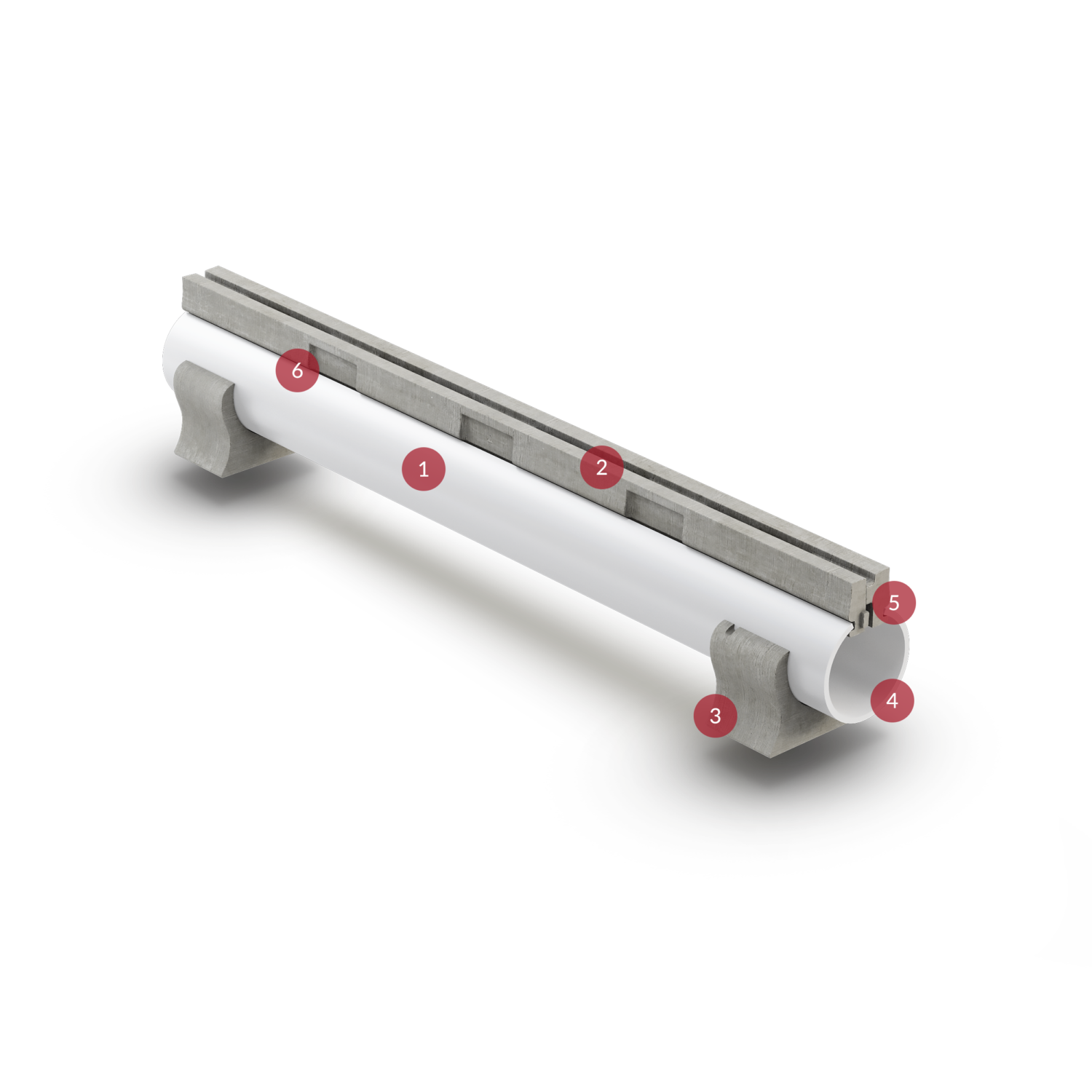 PVC Drain Pipe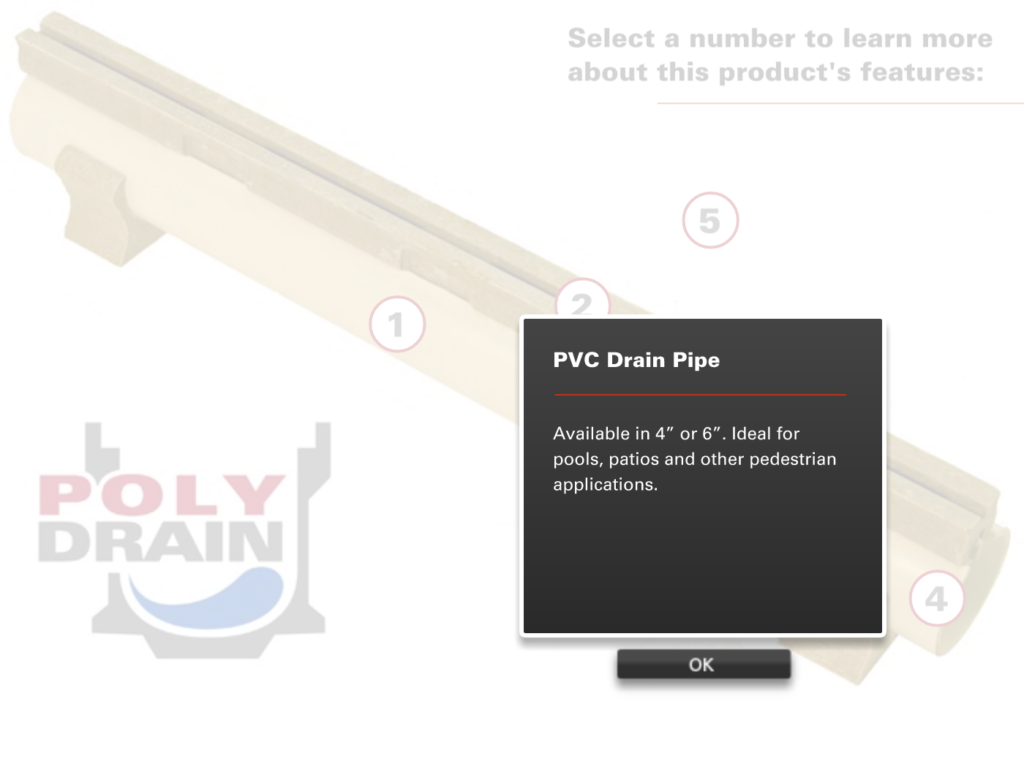 Available in pipe sizes of 4" or 6".  Ideal for pools, patios, and other pedestrian applications.
Polymer Concrete Drain Top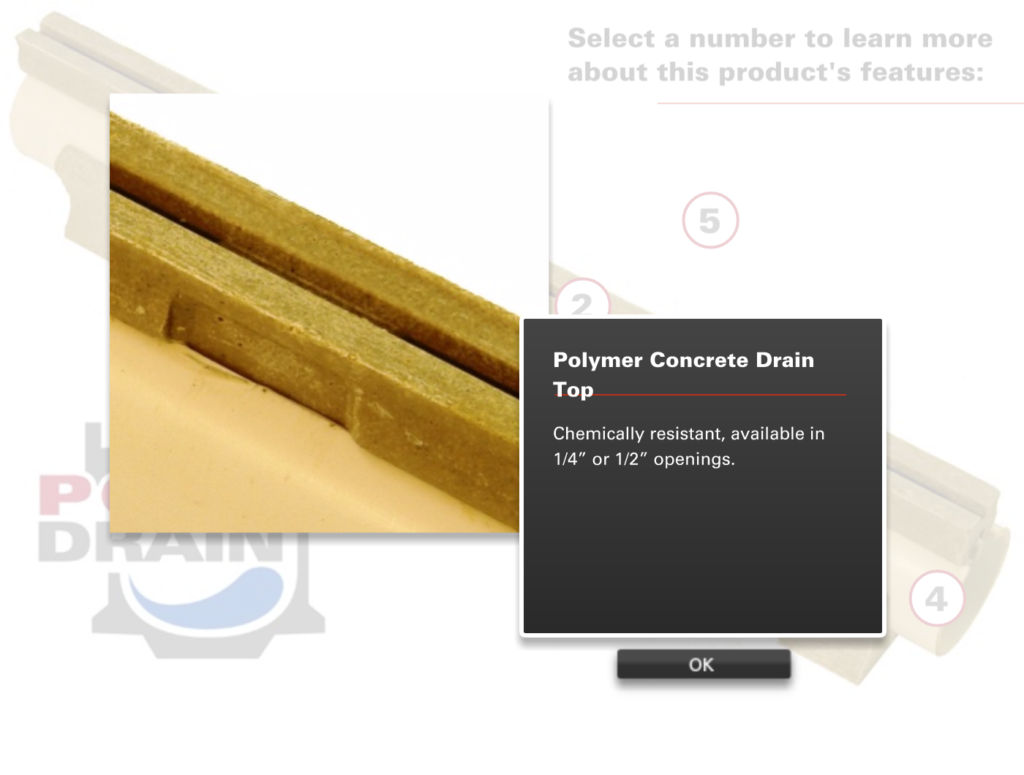 ADA compliant slot drain channel with a narrow profile and clean lines.  The polymer concrete top bonds with most concrete surface coatings and will create an unmatched, virtually invisible, finished appearance.
Installation Saddle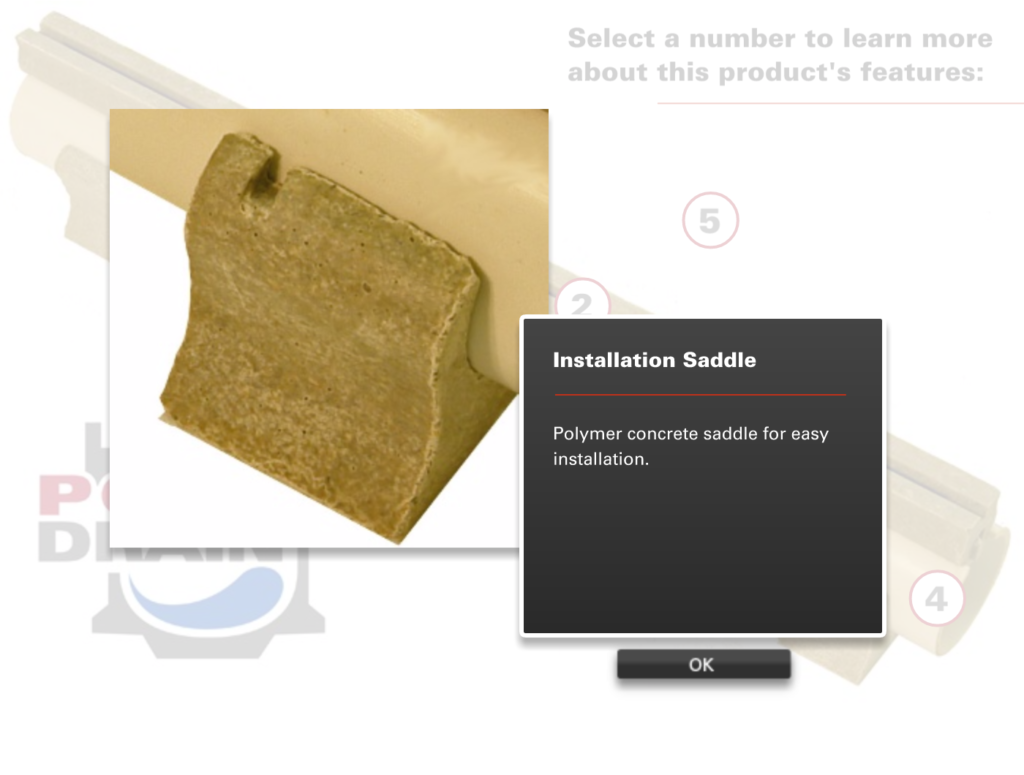 Polymer concrete saddle allows easy on-grade installation.
Channel Couplers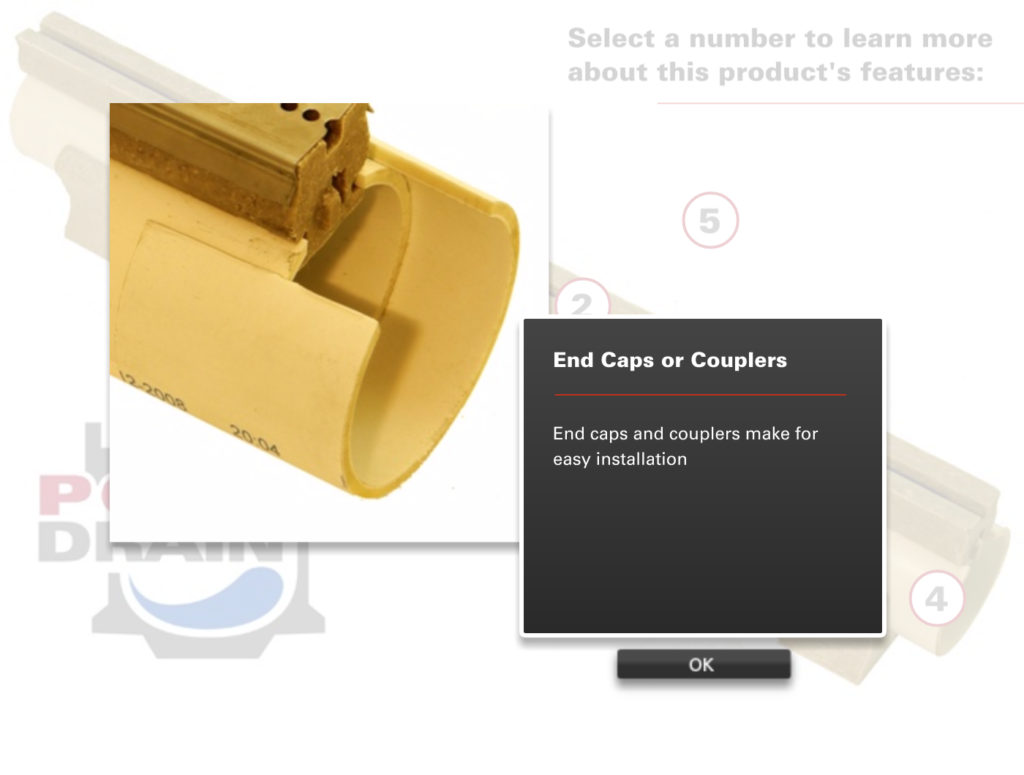 Channel couplers provide alignment and ensure easy installation using suspension techniques.
Perforated Covers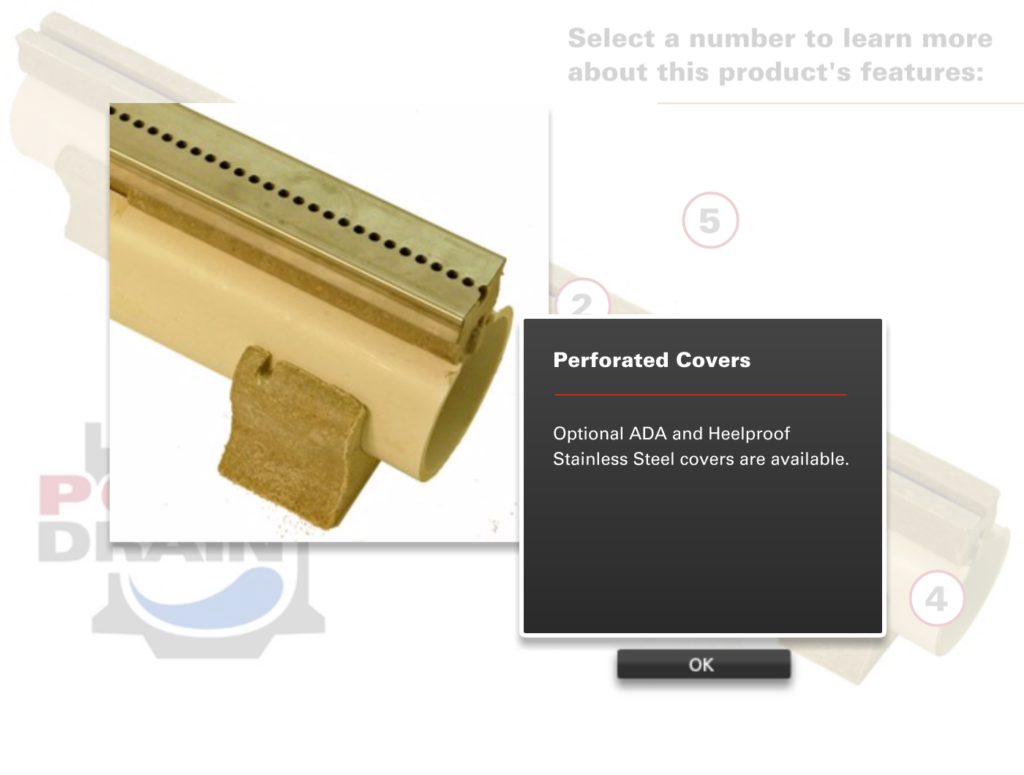 Optional perforated stainless steel covers create a unique and durable drainage profile.
Key-way Joints
Mechanical keyway joints anchor the channel to the surrounding concrete encasement.