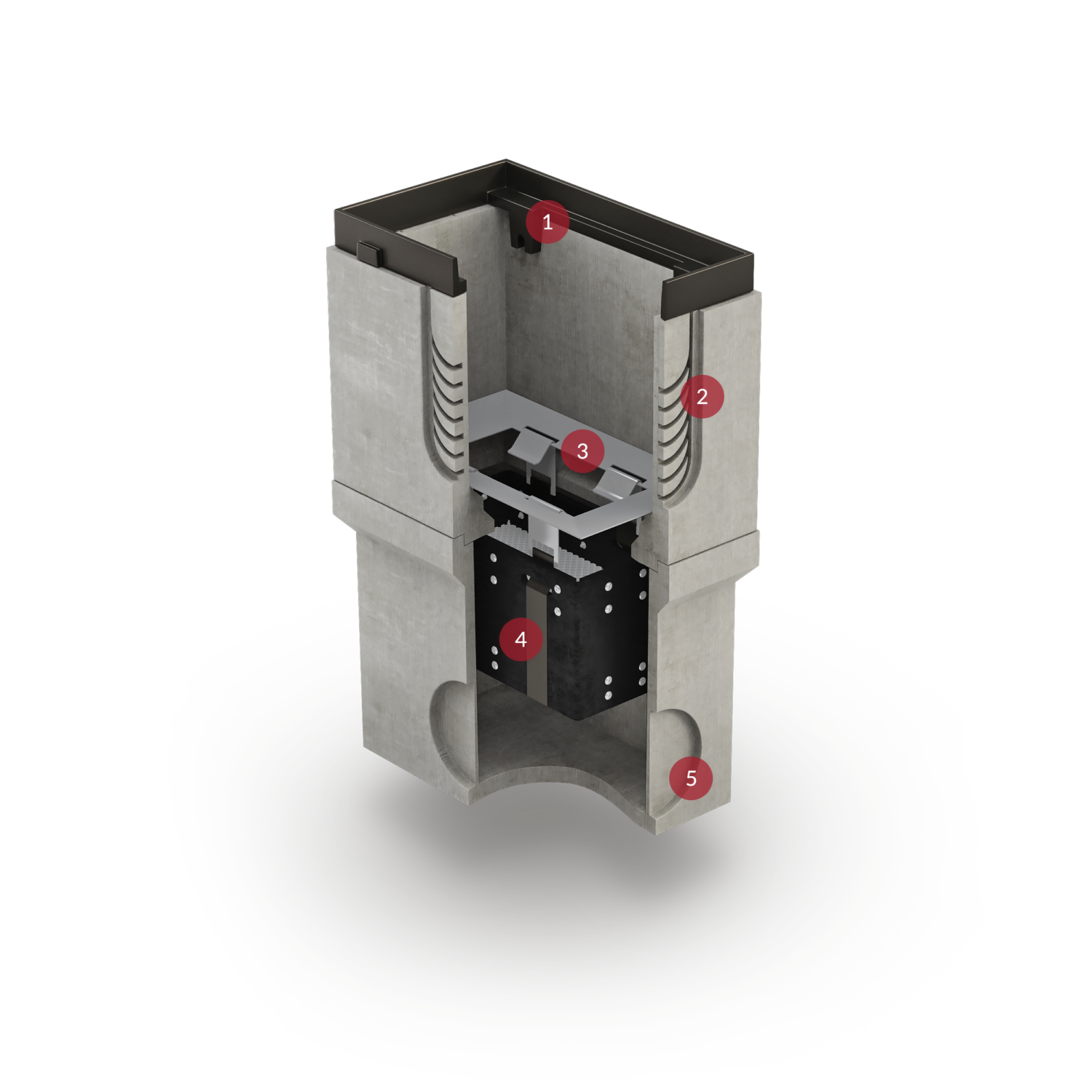 Frame and Grate Included
The frame comes preinstalled on all catch basin units from the factory and the removable cover makes the unit easy to inspect and clean.
Inlet Cut-Out Guides
Concrete cut-out guides are cast into the sidewalls for easy connection to PolyDrain® channels on all four sides of the basin.
Removable Basket Insert
The removable basket allows easy inspection and cleaning of the installed filter module.  And, built-in overflow relief ensures that the system functions even in the event that a rain event exceeds the expected peak flow capacity.
Replaceable Filter Module
Replaceable filter media units are inserted inside the removable basket.  A wide variety of filter modules are available to address different site-specific contaminants.
Outlet Connections
Convenient drilling guides for 6" (150mm) outlets on all four sides of the basin or other pipe sizes can be fitted to the catch basin as required.