VECTORDRAIN®
ADA COMPLIANT
VectorDrain has a polymer concrete top with a slot opening of 15/32″(12mm) making it one of the few ADA compliant slot drains on the market. Clean lines and unmatched finishing capabilities make VectorDrain a smart and cost-effective solution for a wide variety of drainage problems.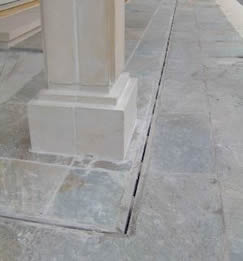 VECTORDRAIN®
POOL & PATIO SLOT DRAIN
VectorDrain, with its narrow profile, is a perfect patio drainage system, especially for pool decks. VectorDrain's polymer concrete top will withstand the harsh environments that often destroy plastic systems.