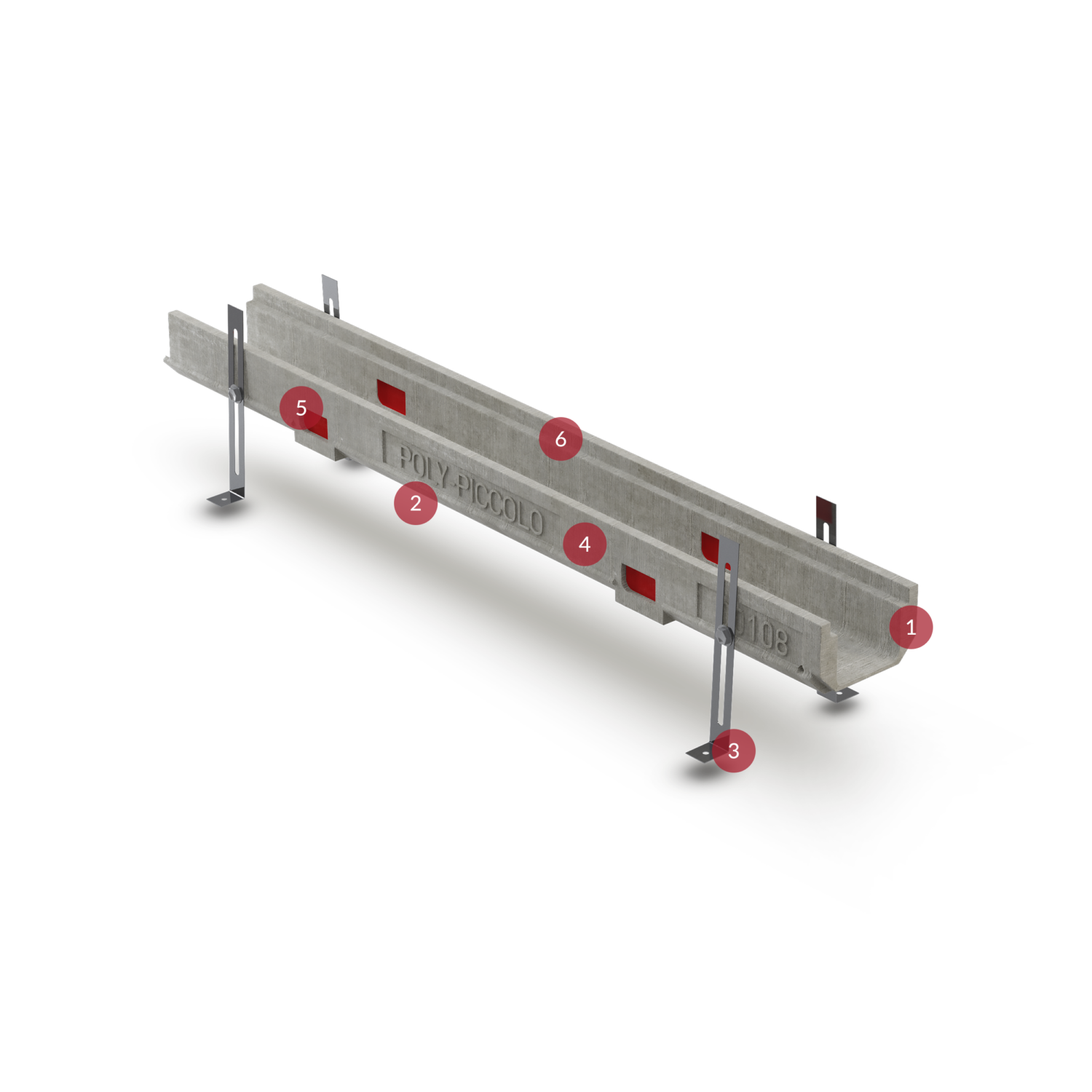 Interlocking Joints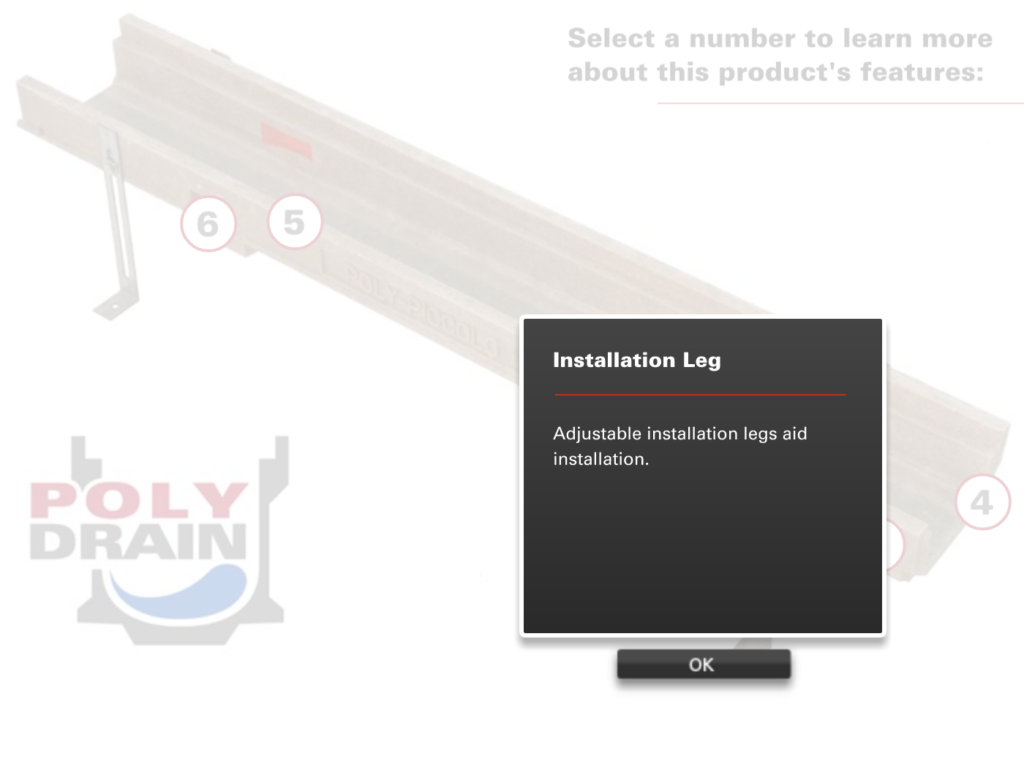 Interlocking tongue and groove joints aid positive alignment and provide a tighter joint.
Polymer Concrete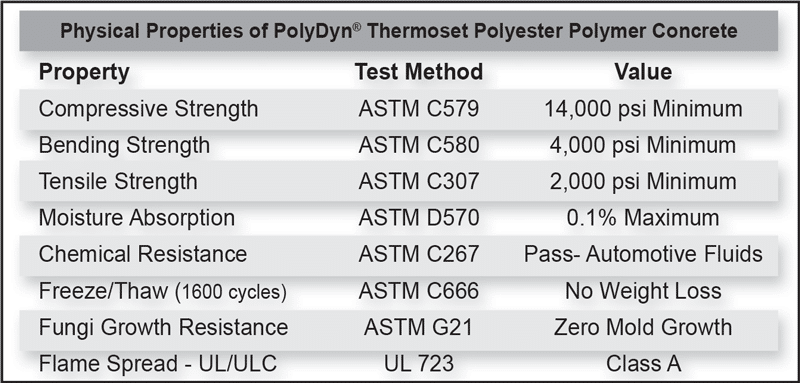 PolyLock Inserts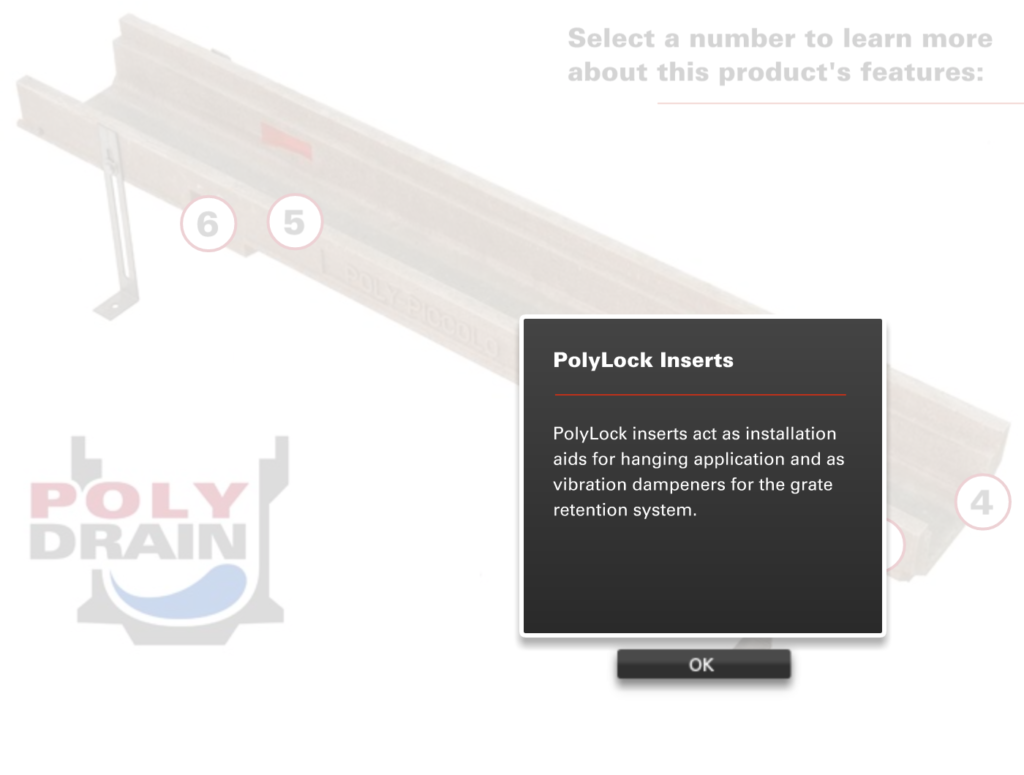 Vibration dampening inserts help keep grates secure under load conditions.  PolyDrain channels feature RedDot polyethylene or GreenDot polypropylene inserts.
Grate Options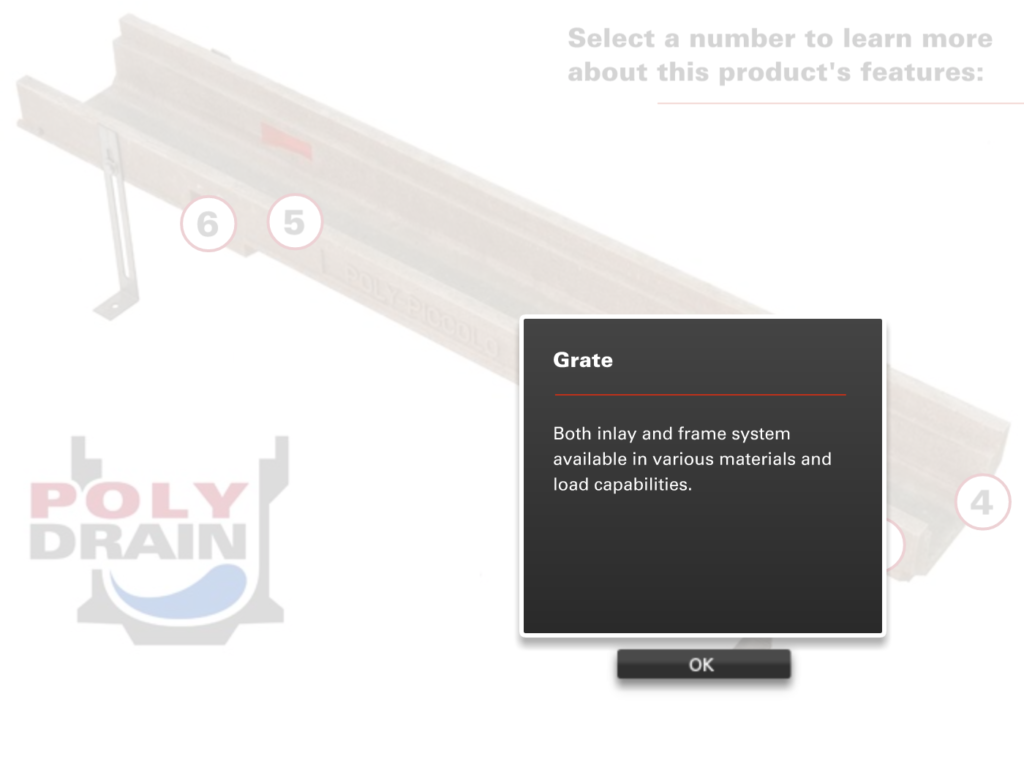 We offer a wide selection of grate options to meet any of your design aesthetic and structural load requirements.
Low Profile Channels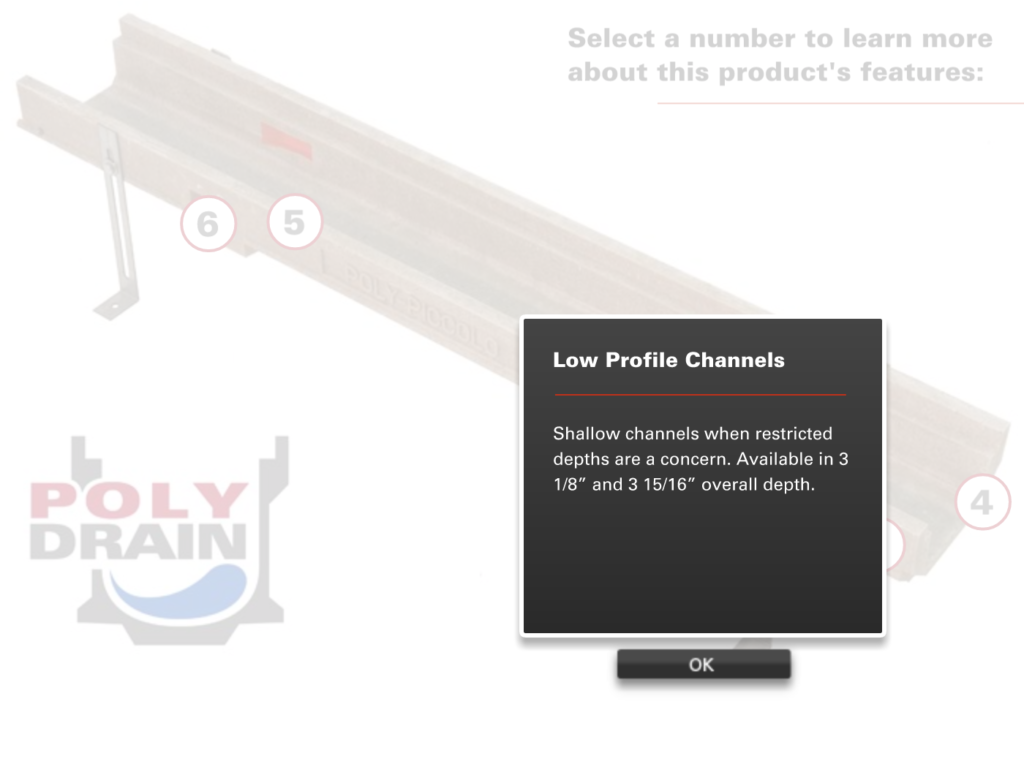 When depth restrictions require a shallow channel PolyShallow offers a practical and economical drainage solution.  Available in 3.1" and 3.9" depths.
Installation Legs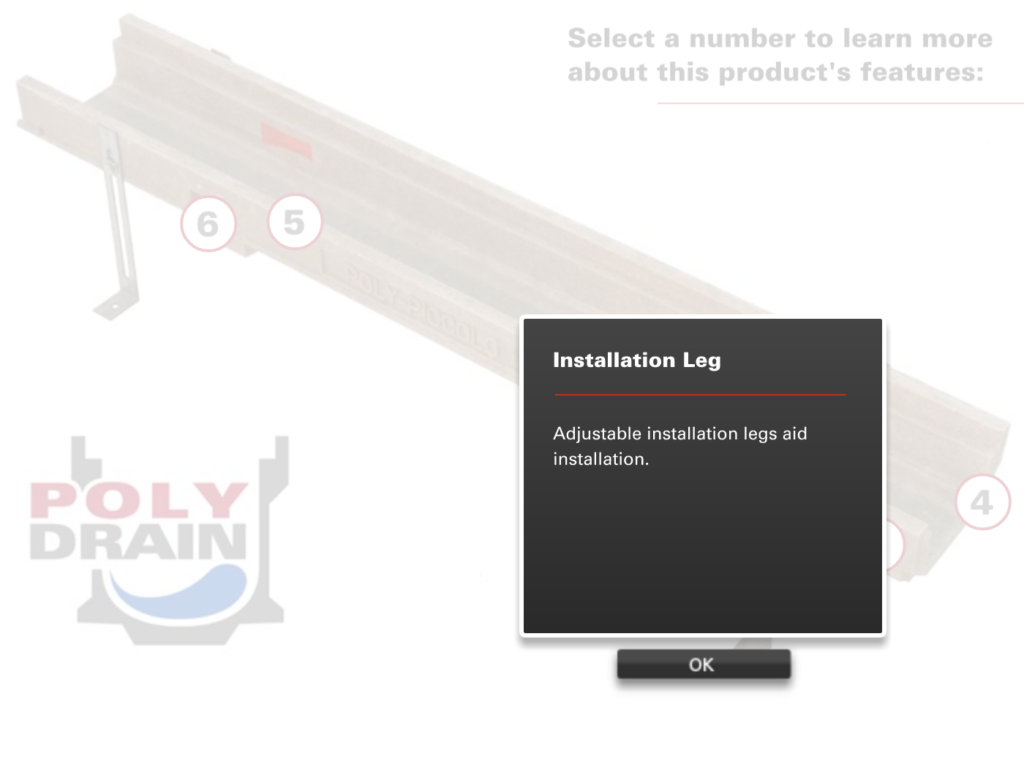 Adjustable support legs attach to channel sides and speed installation.
Longitudinal Anchor Joint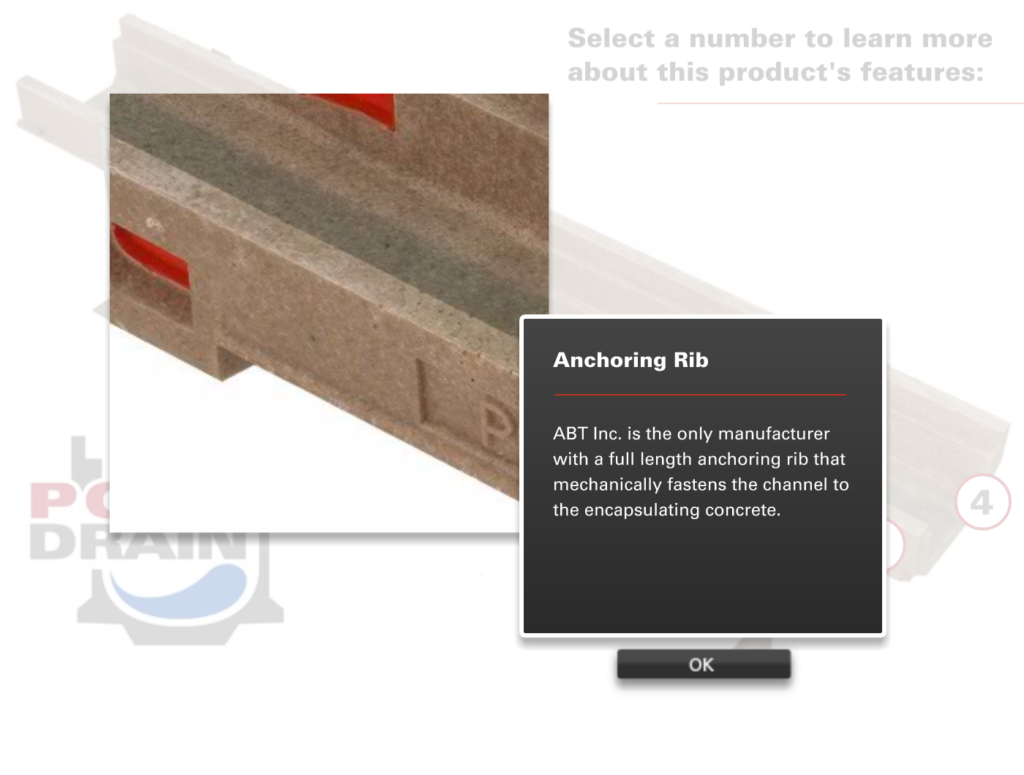 The full-length keyway joint mechanically anchors the channel to the surrounding concrete encasement.